Our Moving World: Physics Everywhere
Discover the science principles at play in your playground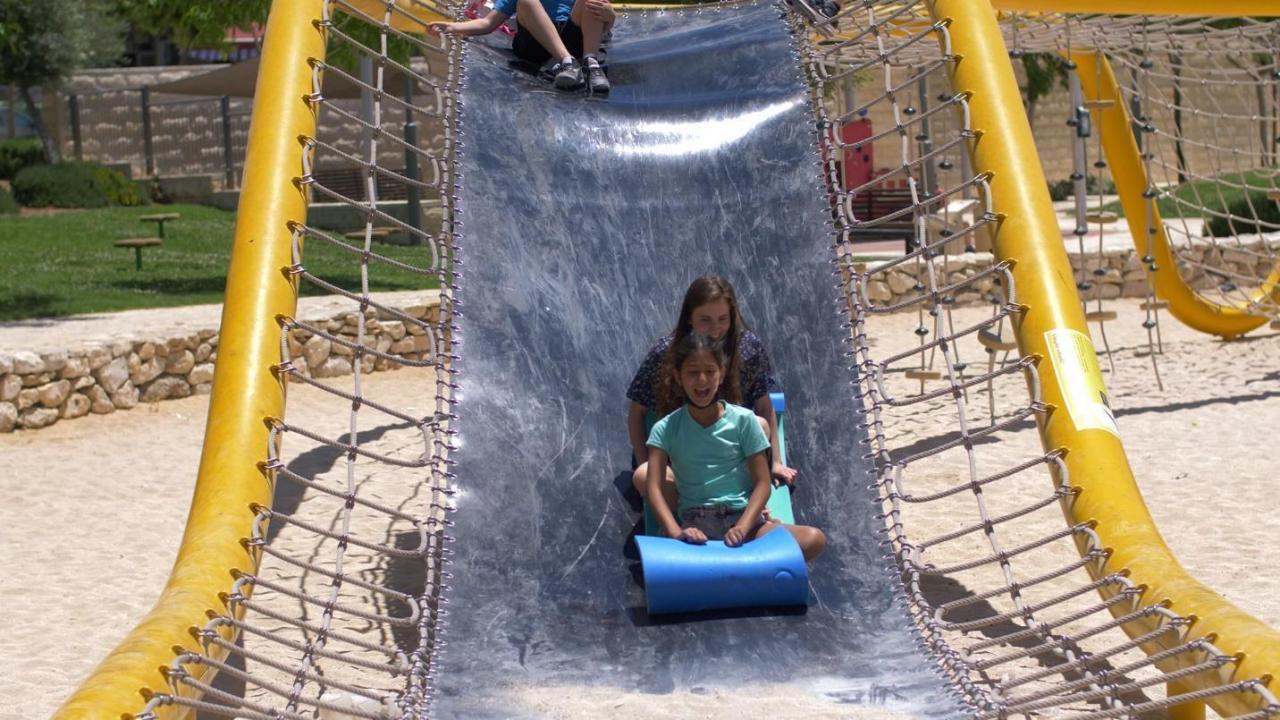 Age: 13-15
Duration: 9 Learning Units (16 hrs, 15 min)
Ready for action?
What
The possible connections with your curriculum
Physical Sciences
Science
Design
Engineering & Technology
Art
Geography
Social Sciences
Language
Who
The people who take up the teacher role
Teacher
Expert
Informal education facilitator
Parent
School students
Where
The locations where learning takes place
Classroom
Outdoor spaces
Digital space
Science museum/center
Other spaces in school
With
The community stakeholders to collaborate with
Families
Other schools
Community services
Local businesses
Municipality
Short abstract
During the Learning Scenario, students will experientially learn the principles of physics that can be observed in playgrounds in general and on playground equipment in particular. They will meet with an environmental design expert, visit a science museum, and apply what they have learnt to formulate. They will design captioned plaques which include information and ideas for activities using the playground equipment. The captions, which will be designed and produced together with the science museum and other municipal bodies, will improve the playground experience while propagating knowledge and understanding of STEM fields. At the end of the Scenario, there will be a scientific playground inaugural event, to which the students of a nearby elementary school will be invited, and with whom the students will share their insights from the learning process.
Teacher feedback
Aha moments
LU5: The physics of falling was the most inspiring unit, because the students were very active in the inquiry process, including deciding what to measure, as well as thinking about the means to measure it. I think what made it so compelling for me is that I myself had to go through the very same process as my students did.
Uh oh moments
LU1: Preparing questions for playground visit - I think we needed to spend more time on this, in order to give the students a chance to reflect and rewrite before going to the playground.
LU6: The planning phase - I had to split my attention between all of the students simultaneously; at times this was overwhelming. I would suggest getting more teachers involved in this part.
General tips
LU2 (Visit to playground): At times it felt that students used the playground time to play - this is legitimate, however I noticed it happened more when the students were in large groups, so I would suggest splitting the students to smaller groups so that they can focus on the task in hand (as well as playing!).